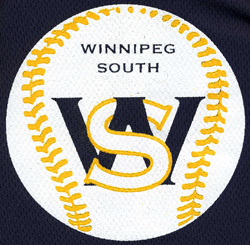 What's new with the South Winnipeg Senior Slow-Pitch Club?
From time to time, we will post updates on upcoming events, or the results of recent important events, that may be of interest to members or prospective club members. Please check back frequently to ensure that you don't miss something important.
Last updated on September 18, 2022.
Important Notes and Dates
2022 Fall AGM
The SWSSP 2022 Fall AGM will be held on Wednesday, September 28, at 2PM at the Fort Garry Community Club

Hey There Legends And Bees Players
Did you know that MSSTL has a website? It contains schedules for Blumberg, Buhler, tournaments around the province and more. CLICK HERE to access the MSSTL Schedule page.
2022 Barbeque and Mini-Tournament Tentative Schedule
The mini-tournaments and BBQ are yet to be scheduled.
2022 SWSSP Fall Banquet
The SWSSP 2022 Fall Banquet will be held at the Pembian Curling Club on Sunday October 23. Details to follow.


News
House League Starting Time
House League usually starts at 1PM for April, May and June with a 12:30 warmup.
It switches to 10 AM with a 9:30 warmup beginning in July.
It switches back to 1 pm beginning in September. Games to be played as long as it is above 10 degrees C.
Tournaments
Stay tuned for Tournament dates.
We are now on Facebook
Follow us on Facebook at South Winnipeg Senior Slow Pitch CLICK HERE for our Page.
Softball Manitoba News
Click here to see Softball Canada's Bat Check protocol as of April 2019.
Softball Manitoba is the provincial body that provides insurance coverage for our registered members and organizes provincial competitions. If you are interested in reading their newsletter, On the Diamond, or finding out more about what is happening in softball around the province, CLICK HERE to access the Softball Manitoba web site.